Nui Technologies is the business of providing the solution of all type of creative work. Not just an online company but a leading provider of necessary business information and professional services. It is more of a group, a team or an association and not a simple company.

Nui Technologies.com is basically a premier provider of digital content outsourcing services. Our goal is to build long-term relationships with clients by creating and managing complex digital content for the Web, corporate intranets and other digital environments.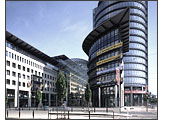 Our approach allows customers to focus on product development and marketing while partnering with.
So we provide digital Interactive solutions with a focus on Multimedia Content Development

We believe that success does not happen by chance, it is something that you choose to have in life and then work on it. In essence it becomes a lifestyle or pattern.